WHAT WE TREAT

DISCOVER

SELF ASSESSMENT

SHOP ALL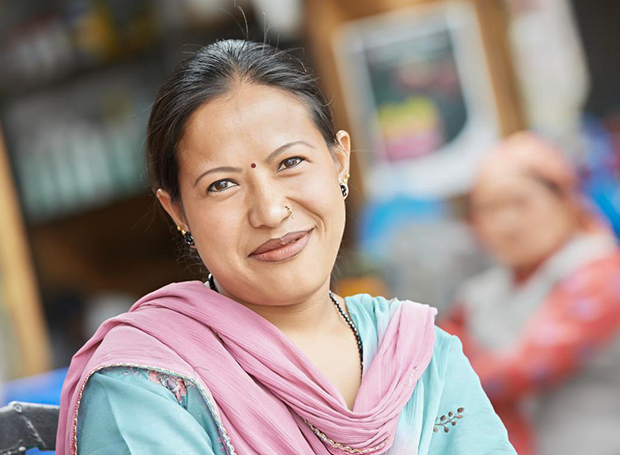 Treatment Case Study for
Hair Regrowth - Coin Size Patches
Ritu is a 45-year-old married woman with 62 kg and a BMI of 23.1. She usually takes a balanced diet with occasional indulgences in junk or street food. She had been suffering from emotional stress as well due to significant hair loss i.e. coin-sized patches on her head. To fight against her hair loss, she tried everything from topical solutions to using herbal or ayurvedic products and even did some home-based remedies but nothing worked. On the basis of these details, the doctor addressed his concern and prepared a customized hair care treatment plan according to her needs. She followed the plan diligently and after 9 months of the treatment duration, she saw drastic changes and experienced regrowth of hair which she thought would never happen.
Treatment Summary

Patient Profile
45, Female, Married

Diagnosis
Coin Size Patches (Hair Loss Stage 4)

Duration of Treatment
9 Months

Suggestions by Doctor
Topical solutions, balanced diet and stress management techniques
Lifestyle Habits
Activity Level: Moderately Active
Smoking Habits: Non-smoker
Alcohol Consumption: Occasional social drinker
Sleep Cycle: 7-8 hours per night
Stress Level: Moderate
Eating Habits: Balanced diet with occasional indulgence, control portion sizes, limited consumption of sugary beverages
Water Intake: 6-8 glasses a day
Caffeine Intake: 1-2 caffeinated drinks per day
Energy Levels: Occasionally low energy or fatigue
Calorie Intake: Maintain a healthy calorie intake
Gut Health: No significant issues
Performance Health
Observed significant hair loss while taking a shower and combing/brushing
Noticed the presence of coin-sized patches with hair loss
Normal scalp condition
Shampoo hair two to three times a week
The doctor evaluated Ritu's case regarding hair loss stage 4 where coin-sized patches were visible. Her medical history, lifestyle habits and diet were closely examined through her self-assessment form. The doctor prescribed a hair care plan for nine months wherein she had to follow some lifestyle and diet modifications and maintain a proper hair care routine. Ritu was suggested with specific topical solutions depending on her scalp or skin condition. Apart from this, she was even prescribed with necessary supplements and medicines to boost the regrowth process.
Ritu got suggested a proper hair care plan for nine months which consisted of certain topical solutions, medicines, hair growth-boosting supplements and some alterations in her diet and lifestyle habits.
In only about three months, Ritu started noticing positive changes in her scalp. The coin-sized patches started reducing as she was following a dedicated hair care routine and focused on her diet portions.
Ritu's stress levels started to decline as she commenced with stress management techniques which were important to keep the blood flow normal. Apart from this, in the sixth month, she reported that a balanced diet and workout are working together to boost hair growth. The size of hair patches was decreasing and new hair started emerging.
In the ninth month of her treatment, Ritu saw a drastic improvement in her hair patches as they were nearly gone. Due to small changes in her diet and lifestyle along with proper supplements and routine, she experienced significant growth in her hair.
Patient Feedback

I learned the importance of a comprehensive approach in treating coin-sized patches of hair loss. I understood the significance of using targeted topical solutions, maintaining a balanced diet, and managing stress to support healthy hair regrowth. I now follow a dedicated hair care routine, focus on nutritious eating, and incorporate stress reduction techniques to sustain the positive outcomes achieved through the treatment.