WHAT WE TREAT

DISCOVER

SELF ASSESSMENT

SHOP ALL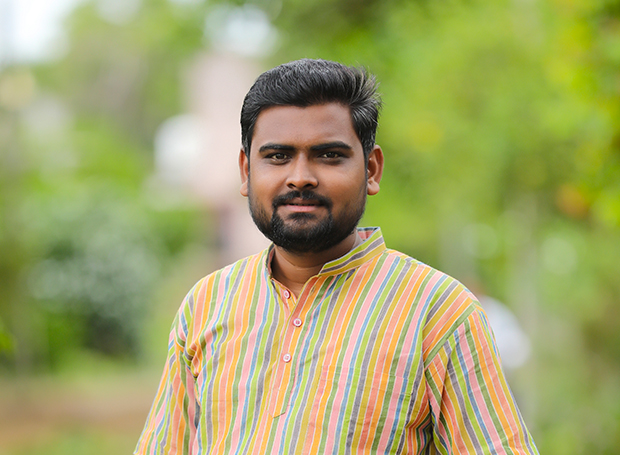 Treatment Case Study for
Hair Regrowth - Overall Thinning
Deepak is a 40-year-old married man who had been suffering from emotional stress due to significant hair loss i.e. stage 5 hair thinning. He had to cover his head all the time to hide his scalp which made him extremely conscious and uncomfortable. To fight against his hair loss, he tried everything from topical solutions to vitamin and mineral supplements, but nothing worked. He found Nirvasa and filled the self-assessment form showcasing his medical history and lifestyle habits. On the basis of these details, the doctor addressed his concern and prepared a customized hair care treatment plan according to his needs. He followed the plan diligently and after 12 months of the treatment duration, he saw drastic changes and experienced regrowth of hair which he thought would never happen. He is now happy, confident and satisfied with his hair density.
Treatment Summary

Patient Profile
40, Male, Married

Diagnosis
Overall Thinning (Hair Loss Stage 5)

Duration of Treatment
12 Months

Suggestions by Doctor
Vitamin supplements, balanced diet and workout
Lifestyle Habits
Activity Level: Moderately Active
Smoking Habits: Non-smoker
Alcohol Consumption: Occasional social drinker
Sleep Cycle: 7-8 hours per night
Stress Level: Moderate
Eating Habits: Balanced diet with occasional indulgence, control portion sizes, limited consumption of sugary beverages
Water Intake: 6-8 glasses a day
Caffeine Intake: 1-2 caffeinated drinks per day
Energy Levels: Occasionally low energy or fatigue
Calorie Intake: Maintain a healthy calorie intake
Gut Health: No significant issues
Performance Health
Observed significant hair loss while taking a shower and combing/brushing
Noticed overall thinning of hair
Hair texture is normal
Normal scalp condition
Minimal usage of hair styling products
Shampoo hair two to three times a week
The doctor evaluated Deepak's self-assessment form and learned that he had no medical history or hereditary hair loss in his family. His hair loss condition (stage 5 hair thinning) was due to a few lifestyle habits and irregularity in hair care. Therefore, the doctor advised a simple and effective hair care treatment plan of twelve months in which Deepak was asked to maintain a healthy, nutritious and full-of-green-vegetables diet. The doctor prescribed vitamin and mineral supplements and recommended to apply given hair care solutions on daily basis.
In the personalised treatment plan for hair thinning and hair loss issue, Deepak was suggested to use specific topical solutions and medicines to provide proper nutrition to his scalp and hair.
In 3 months, Deepak started noticing results in his hair density but he wasn't able to follow the diet and treatment regimen properly. The wellness coach assigned by Nirvasa supported him and made sure Deepak takes his medicines and supplements on time.
Deepak's hair quality was improving day-by-day and after six months, even his overall health got enhanced as he was following a nutritious and well-balanced diet for proper hair growth.
Nine months passed and Deepak reported a significant improvement in hair density and thickness. Supplements, diet and lifestyle changes were showing results at a great pace.
Finally, when Deepak completed his twelve months of his treatment, he had no words after seeing his hair in the mirror. There was no sign of hair thinning, besides, drastic change in his hair density and thickness.
Patient Feedback

I learned the significance of a comprehensive approach in treating overall hair thinning. I understood the importance of using topical solutions, incorporating essential nutrients, and maintaining a balanced diet. My way of living had changes as I have become dedicated towards my hair care routine and focused on healthy eating to maintain the positive results achieved through the treatment.