WHAT WE TREAT

DISCOVER

SELF ASSESSMENT

SHOP ALL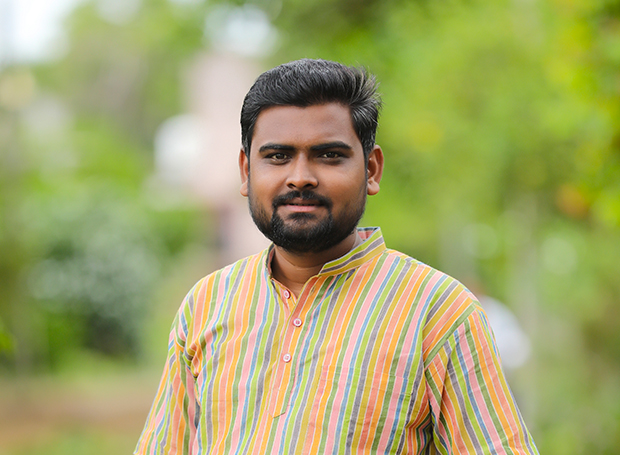 Treatment Case Study for
Patchy Beard
Vikram, a 34-year-old guy of 80 kg was irritated with his severe patchy beard. He had sparse growth on cheeks and chin and his beard was prone to dandruff or flakiness. After filling out the self-assessment form for his patchy beard issue, the doctor evaluated his case and realised that there was no family history of dandruff or beard-related problems, nor he had any skin or medical conditions. Therefore, Vikram has suggested a hair care plan for a patchy beard which included a few lifestyle and diet changes, along with hair growth supplements that would boost the growth and improve his skin too. Now that he has completed his treatment, Vikram has good growth of his beard and is motivated to take care of his beard.
Treatment Summary

Patient Profile
34, Male, Married

Diagnosis
Severe Patchy Beard and Beard Dandruff

Duration of Treatment
9 Months

Suggestions by Doctor
Dietary supplements, healthy diet and regular workouts
Lifestyle Habits
Activity Level: Sedentary lifestyle (Little or no exercise)
Smoking Habits: Non-smoker
Alcohol Consumption: Occasional social drinker
Sleep Cycle: 7-8 hours per night
Stress Level: High
Eating Habits: Frequently eats junk food, difficulty controlling portion sizes (Overeating), regular consumption of sugary beverages
Water Intake: Less than 4 glasses a day
Caffeine Intake: 3-4 caffeinated drinks per day
Energy Levels: Often fatigued
Calorie Intake: Consumes high-calorie or unhealthy foods regularly
Gut Health: Frequent heartburn and bloating
Performance Health
Severe patchy beard with sparse growth on cheeks and chin
Beard prone to dandruff or flakiness
Frequently comes into contact with dust and pollution
No significant family history of beard-related problems
No diagnosed skin or medical conditions
To address his concern of severe patchiness and dandruff in his beard, Vikram looked for expert advice as no home remedy or self-medication worked for him. The doctor conducted a complete evaluation of his beard and scalp and inquired about his lifestyle and eating habits. The doctor suggested a simple hair care plan for his beard issues. This comprehensive plan included certain lifestyle changes like working out for at least 45 minutes, eating healthy and nutritious food and increasing intake of water.
Vikram's patchy beard and dandruff were serious issues for which he consulted a professional doctor of Nirvasa. The doctor prepared a customised hair care treatment plan for nine months.
In the initial three months, Vikram saw positive results in his beard growth and overall health as he was following a proper, well-balanced diet and doing gymming.
Vikram was even advised to adopt stress reduction techniques as stress and anxiety are catalysts for hair loss. Therefore, in six months, he was noticing significant growth in his beard. The patches were reducing and even white flakes in his beard were hardly visible.
By the end of the treatment, Vikram was satisfied with the results as he noticed a remarkable improvement in his beard growth and dandruff. Now, he feels more confident socially and is motivated to take the routine forward.
Patient Feedback

With a patchy beard and white flakes, I didn't use to feel comfortable while talking to clients or even friends. But now after going through with this treatment from Nirvasa, I am so happy as my issue is completely resolved.