WHAT WE TREAT

DISCOVER

SELF ASSESSMENT

SHOP ALL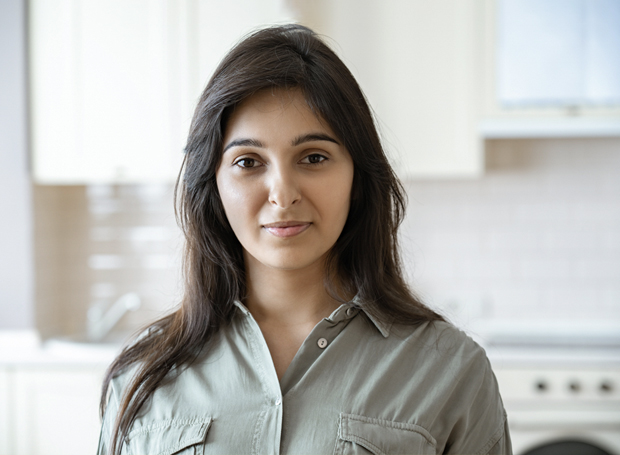 Treatment Case Study for
PCOD/PCOS
Suffering for more than a year from PCOD, a married woman of 43 years with a 75 kg weight and 26.7 BMI was not happy with her menstruation. He used to think that whatever she is suffering from is hereditary or due to excess weight. Her period cycles were irregular, started experiencing excessive hair growth on her face and back, very frequent mood swings and even her skin was getting darker in her neck, armpits, and chest area. She reached out to Nirvasa and filled out the self-assessment form to consult with a professional doctor. On account of her medical history, lifestyle habits and diet practices, the doctor assessed her case, diagnosed PCOD or polycystic ovarian syndrome and suggested a customized weight management treatment plan. During the journey, she was told to follow a healthy diet, work out for at least 30 minutes, avoid eating junk food, and drink enough water. After following all the exhortations, she is now happy in her married life with increased confidence levels and her ability to conceive a child.
Treatment Summary

Patient Profile
28, Female, Married

Diagnosis
Moderate PCOD

Duration of Treatment
6 Months

Suggestions by Doctor
Supplements, dietary modifications and regular intense exercise
Lifestyle Habits
Activity Level: Moderately Active
Smoking Habits: Non-smoker
Alcohol Consumption: Rarely drinks alcohol
Sleep Cycle: 7-8 hours per night
Stress Level: Moderate
Eating Habits: Most of the time eats junk food, has difficulty controlling portion sizes (Overeating), regularly consumes sugary beverages
Water Intake: Less than 4 glasses a day
Caffeine Intake: 3 caffeinated drinks per day
Energy Levels: Low in energy or often fatigue
Calorie Intake: Consume high-calorie or unhealthy foods regularly
Gut Health: Frequently feel acidity, burping, gas and bloating, heartburn, and constipation
Performance Health
Frequently experience irregular menstrual cycles
Have excessive hair growth on face/chest/back
Experiencing difficulties in conceiving and getting pregnant
Darkening of the skin around the neck or armpits, difficulty in losing weight or maintaining a healthy weight
Experience persistent mood swings/anxiety/depression
The patient was not happy with her menstrual cycle and was suffering from a lot of health issues. Her confidence was lowering at a faster pace due to being overweight, low energy, darkening of skin and hair thinning. The patient sought the expertise of a certified doctor from Nirvasa experienced in weight management and PCOD/PCOS. The doctor conducted an in-depth assessment of the patient's profile, lifestyle habits, medical background and diet. The patient was prescribed appropriate supplements, medicines and necessary lifestyle changes, such as working out for at least 30 minutes to keep the body active and maintaining a count of 7-8 glasses of water in a day.
The doctor evaluated the case and prepared a customised weight management treatment plan, emphasising supplements, dietary changes and lifestyle habits modifications to support the patient's goal of managing weight and balancing hormones.
The patient noticed slight improvement by following the suggested regimen, which included consuming a nutritious and balanced diet with carbohydrates, fibres, proteins and even fats. It even included necessary supplements and working out for at least 45 minutes.
After three months, the patient reported significant improvement in her menstrual cycles and experienced a significant weight loss of 5kg. Her skin started lightening in the neck and armpit area.
In the sixth month of her treatment duration, the patient touched her weight loss goal of 64kg and noticed a great improvement in hormonal balance. Now she is confident, healthy and fit.
Patient Feedback

It has been a roller coaster ride for me throughout the journey. I have faced various hardships while maintaining and following the prescribed treatment plan. But with the help of doctors and wellness coaches from Nirvasa, I wouldn't have achieved my goal. One thing I have learned is that doctor consultations and regular follow-ups go a long way when it comes to weight loss.