WHAT WE TREAT

DISCOVER

SELF ASSESSMENT

SHOP ALL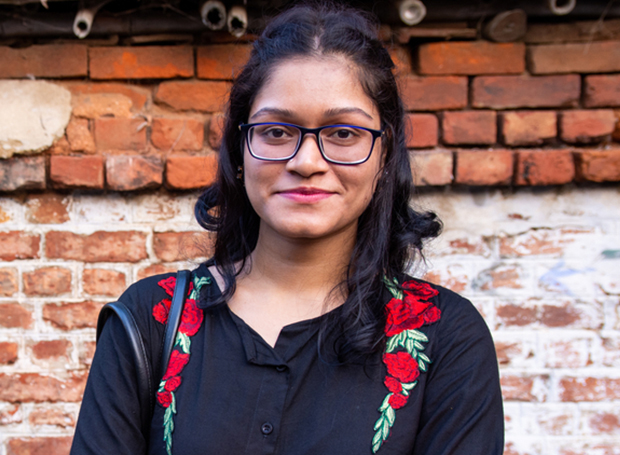 Treatment Case Study for
PCOD/PCOS
A 31-year-old woman in a married relationship of 80 kg and 30.7 BMI was not happy with her life. Her habit of unhealthy eating i.e. junk food, and zero exercise forced her to reach obesity. She was suffering from irregular period cycles, and excessive hair growth on her face, used to experience frequent mood swings and anxiety and had difficulties during sexual activities. Due to extreme stress because of all these issues, she opted to consult a professional doctor of Nirvasa. On the basis of her self-assessment form, the doctor took the liberty to assess her medical history, lifestyle habits and dietary practices. She followed the weight management treatment plan suggested by the doctor and now she is fit and healthy, and her health issues have drastically improved.
Treatment Summary

Patient Profile
31, Female, Married

Diagnosis
Severe PCOD

Duration of Treatment
9 Months

Suggestions by Doctor
Dietary modifications, supplements and regular intense exercise
Lifestyle Habits
Activity Level: Moderately Active
Smoking Habits: Non-smoker
Alcohol Consumption: Rarely drinks alcohol
Sleep Cycle: 7-8 hours per night
Stress Level: Moderate
Eating Habits: Most of the time eats junk and street food
Water Intake: Less than 4 glasses a day
Caffeine Intake: 3 caffeinated drinks per day
Energy Levels: Low in energy or often fatigue
Calorie Intake: Consume high-calorie or unhealthy foods regularly
Gut Health: Burping and bloating
Performance Health
Frequently experience irregular period cycles
Have excessive hair growth on face and chest
Experience very frequent mood swings/anxiety/depression
Experienced difficulties in conceiving and getting pregnant
The patient was unhappy with her menstrual cycle and had a number of health problems. Her confidence was dwindling at a rapid pace as a result of her weight, low energy, skin darkening, and hair thinning. The patient sought the advice of a Nirvasa-certified doctor with experience in weight control and PCOD/PCOS. The doctor examined the patient's profile, lifestyle habits, medical history, and diet in depth. The patient was provided the essential nutrients, medications, and lifestyle adjustments, such as working out for at least 30 minutes each day to keep the body active and drinking 7-8 glasses of water per day.
Due to her irregular menstrual cycles and additional issues, the patient reached out to a professional doctor who suggested a customised weight management treatment plan.
As the goal was to shed those extra kilos and eliminate obesity, the doctor designed the plan in such a manner that it included not only necessary supplements and medicines but also mandatory dietary and lifestyle alterations.
The patient followed the treatment with full honesty and in about three months, she started noticing positive results. She focused on her diet, worked out for at least 30 minutes and drank 7-8 glasses of water.
By the end of six months, the doctor examined her progress and realised that her diet plan needs some further alterations to boost the weight loss process and improve her PCOD.
After nine months of her treatment, the patient reported significant improvement in her PCOD issues and achieved her weight loss goal of 63kg. She experienced improved menstrual cycles, reduced stress and anxiety, and improved energy levels.
Patient Feedback

I realised that maintaining a healthy and nutritious lifestyle can transform your lifestyle into a better one. With the right dietary choices to balance hormones and being regular in physical activities, one can definitely manage her PCOD issue and embrace a healthy lifestyle.