WHAT WE TREAT

DISCOVER

SELF ASSESSMENT

SHOP ALL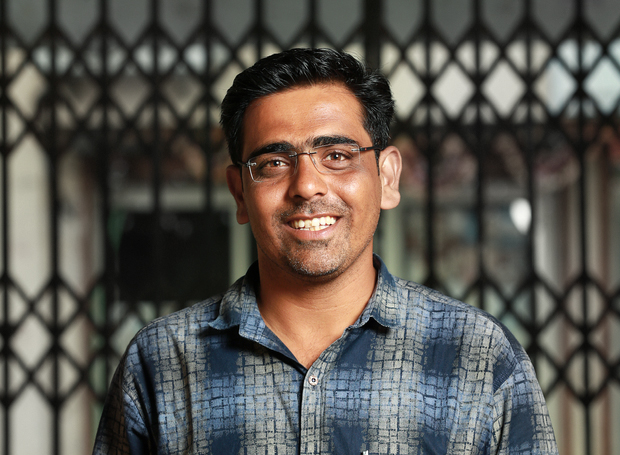 Treatment Case Study for
Premature Ejaculation
A 35-year-old guy with 75kg weight and 24.4 BMI was struggling with early ejaculation than expected for the past 1.5 years and more. Even after being in a long-term relationship, he never communicated with his partner regarding his condition and avoided sexual encounters. He had started feeling embarrassed and under-confident even in his daily tasks. Net surfing made him meet Nirvasa and he gave a simple self-assessment test. Depending on his behavioural habits and inconsistent workout routine, the doctor consulted and suggested a customized sexual wellness treatment plan of 6 months. After completing the program, he is now confident and sure about his sexual performance as he is able to hold for a little longer.
Treatment Summary

Patient Profile
35, Male, UnMarried

Diagnosis
Premature Ejaculation

Duration of Treatment
6 Months

Suggestions by Doctor
Meditation, nutritious diet and consistent workout
Lifestyle Habits
Activity Level: Moderately Active
Smoking Habits: Non-smoker
Alcohol Consumption: Occasional social drinking
Sleep Cycle: 7-8 hours per night
Stress Level: Moderate
Water Intake: 6-8 glasses per day
Caffeine Intake: 1 cup of coffee per day
Eating Habits: Balanced diet with occasional indulgences
Performance Health
Ejaculate before penetration
Low sexual desire
Not happy with sexual performance
Low self-esteem during sexual foreplay and intercourse
Regularly masturbates but experiences difficulties in delaying ejaculation
A certified doctor learned about his behavioural habits like regular masturbation, anxiety and depression due to early ejaculation. He got to know that due to irregularity in workouts, the patient is not able to live an energetic life which can result in early stages of premature ejaculation. All these learnings happened due to a simple yet beneficial self-assessment form which the patient filled out. Keeping everything in mind, the doctor prescribed proper medication with necessary lifestyle alterations according to his lifestyle and meditation enclosed in a customized sexual wellness treatment plan for premature ejaculation. Also, the patient realised with a fact that his issue is quite normal and can be treated undoubtedly.
As the doctor advised to implement meditation and start with morning exercise, the patient followed it and started maintaining his routine.

The patient diligently practised and started seeing actual results in his sexual performance with his partner.

For the first month, he managed the routine, but after that, he started losing his focus and the results speed dropped. With the guidance and support from his personal health coach assigned by Nirvasa, he regained his focus and started noticing gradual improvements in his ejaculation timing.

After the completion of three months, the patient reported significant improvement as he was able to last longer than expected. His sexual desire improved due to which he talked about his problem with his partner and explained everything. This improved his relationship and now his partner also started supporting him.

By the end of the treatment journey i.e. six months, the patient's premature ejaculation problem got completely resolved and he was able to give his partner complete pleasure and satisfaction as he expected. Apart from his sexual desire, he was now able to hold the ejaculation longer for about 5-7 minutes during intercourse.
Patient Feedback

My premature ejaculation held me behind and didn't let me share my problems with my partner. To avoid embarrassment, I started masturbating more than usual. I learned that doctor consultation can go a long way regarding sexual wellness. With the right treatment plan and guidance, one can be treated and improve his sexual health. I now feel more in control of my ejaculation and have a stronger bond with my partner.