WHAT WE TREAT

DISCOVER

SELF ASSESSMENT

SHOP ALL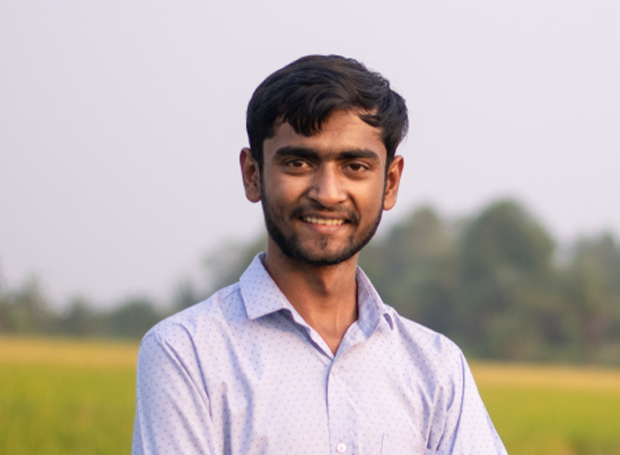 Treatment Case Study for
Premature Greying with Persistent Dandruff
An unmarried girl of 28 years named Anika was suffering from severe premature greying with persistent dandruff. Due to this, her stress levels were elevated and wasn't able to keep an active lifestyle as required for regular blood flow. All these concerns were quite enough to consult with an expert. Therefore, she filled out a self-assessment form which got intricately examined by a professional doctor of Nirvasa. On the basis of her medical history, eating habits and lifestyle choices, the doctor personalised a hair care treatment plan which would not only enhance her hair texture but even eliminate dandruff. Now that she has completed the treatment of nine months, her hair texture is revived and she no longer has dandruff.
Treatment Summary

Patient Profile
28, Female, UnMarried

Diagnosis
Premature Greying with Persistent Dandruff

Duration of Treatment
9 Months

Suggestions by Doctor
Anti-dandruff shampoo and moderate workouts
Lifestyle Habits
Activity Level: Moderately
Active Smoking Habits: Non-smoker
Alcohol Consumption: Occasional social drinker
Sleep Cycle: 7-8 hours per night
Stress Level: Moderate
Eating Habits: Balanced diet with occasional indulgence, control portion sizes, limited consumption of sugary beverages
Water Intake: 6-7 glasses a day
Caffeine Intake: 1 caffeinated drink per day
Energy Levels: Occasionally low energy or fatigue
Calorie Intake: Maintain a healthy calorie intake
Gut Health: Occasional bloating and heartburn
Performance Health
Premature greying with scattered grey hair
Persistent dandruff with flaking and itching
Hair texture is dry and frizzy
Normal scalp condition
Limited usage of hair styling products
Shampoo hair three times a week
Anika addressed her premature hair greying and dandruff concerns to a professional doctor. After a proper evaluation of her case, along with lifestyle habits and diet, the doctor curated a customised hair treatment plan including natural anti-dandruff shampoo and certain supplements for hair quality. To improve her hair quality, texture, and density and remove dandruff, the doctor suggested a few alterations in her diet and lifestyle, such as maintaining a well-balanced diet in terms of nutrition and involving in some sort of workout.
In the first 3 months of the treatment, Anika started noticing positive results in her hair texture and dandruff. As Anika was following a regular hair care routine and proper diet, she had started feeling healthy and fit too.
The doctor prescribed an anti-dandruff shampoo infused with natural ingredients and no harmful chemicals. He even suggested certain supplements for improvement in hair texture.
By the end of the treatment i.e. nine months, Anika could not find any grey hair and even dandruff in her scalp. She was completely satisfied with her hair quality, the reduction in dandruff and itchiness.
Patient Feedback

I have realised that a proper hair care routine is mandatory to maintain healthy and shiny hair and a well-balanced diet plays a vital role in this process. Special thanks to the doctor and my personal wellness coach assigned by Nirvasa to help me, guide me and support me throughout the journey. Now i am more conscious of my hair health and take proper measures to maintain it.