WHAT WE TREAT

DISCOVER

SELF ASSESSMENT

SHOP ALL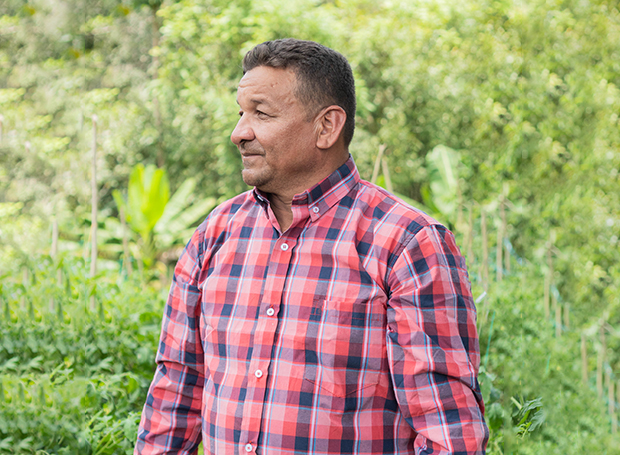 Treatment Case Study for
Hyperthyroidism
Meet Amandeep, a 40-year-old married man of 65 kg and 20.6 BMI. He was living his life just fine with a few health issues like less sweat, digestion issues and even a tingling and burning sensation. Because of the constant dropping in body weight, he consulted a certified doctor of Nirvasa after filling out a self-assessment form. The doctor diagnosed hyperthyroidism for which he suggested a simple weight management plan of nine months. He was advised to eat healthily and include calorie-dense and protein-rich foods in his daily diet. Apart from this, he was asked to commence resistance training workouts to keep his body active. As he followed the plan to the T, he is now 73 kg and his thyroid is totally under control.
Treatment Summary

Patient Profile
40, Male, Married

Diagnosis
Hyperthyroidism - Overactive Thyroid

Duration of Treatment
9 Months

Suggestions by Doctor
Pro-nutritious diet, supplements and regular exercise
Lifestyle Habits
Activity Level: Extremely Active
Smoking Habits: Non-smoker
Alcohol Consumption: Occasional alcohol consumption
Sleep Cycle: 7-8 hours per night
Stress Level: Moderate
Eating Habits: Consume high-calorie or unhealthy foods regularly
Water Intake: 6-7 glasses of water a day
Caffeine Intake: 3 caffeinated drinks per day
Energy Levels: Low in energy or often fatigue
Gut Health: Frequently feel acidity, burping, gas and bloating
Performance Health
Sweat very little even on hot days
Usually have the sensation of tingling, tickling, or burning without apparent cause
Often suffer from constipation or digestion problems
Lost weight for no apparent reason
Diagnosed with diabetes two years ago
Amandeep sought consultation from a certified and professional doctor regarding his health issues and got diagnosed with Hyperthyroidism. The doctor prepared a customised weight management plan according to his weight goals and body requirements. During the journey, he was not able to cope with the diet as he started having extreme cravings for junk food. Therefore, the wellness coach assigned by Nirvasa and the doctor altered the plan and he continued following the plan for nine months. Amandeep got a prescribed plan with a proper workout regimen, diet plan, supplements and a wellness coach to assist, guide and support him whenever he needed.
The doctor curated a customised weight management treatment plan, emphasising dietary alterations, supplementation, and lifestyle modifications to support Amandeep's weight and thyroid function.
Amandeep commenced with the fitness regimen and started following a proper nutritious diet including calorie-dense foods, increasing meal frequency, consuming targeted supplements, and involving in strength training exercises.
After the initial three months, Amandeep began to realise positive changes in his weight and overall health. His weight stabilised, and he experienced enhanced muscle strength and elevated energy levels.
After six months, Amandeep reported significant improvement in the digestive system, and he gained a healthy body weight too. The doctor suggested he drink four litres of water a day which he was following and he could see positive results due to that practice too.
After completing the treatment of nine months, Amandeep was satisfied with his body weight as he achieved his goal, apart from boosting energy and stamina levels. He reported feeling healthier, stronger and extremely motivated to follow the routine in the future as well.
Patient Feedback

I am really happy with my decision of choosing Nirvasa for my health issues. They heard me, assessed my situation and diagnosed hyperthyroidism. Not only that, their doctor consultations and wellness coach guidance is just, amazing. Earlier I used to think that my health issues cannot be resolved, but now I realise that with proper expert guidance and the right supplements, my thyroid can be cured! Thanks, team for everything!