WHAT WE TREAT

DISCOVER

SELF ASSESSMENT

SHOP ALL
Premature Ejaculation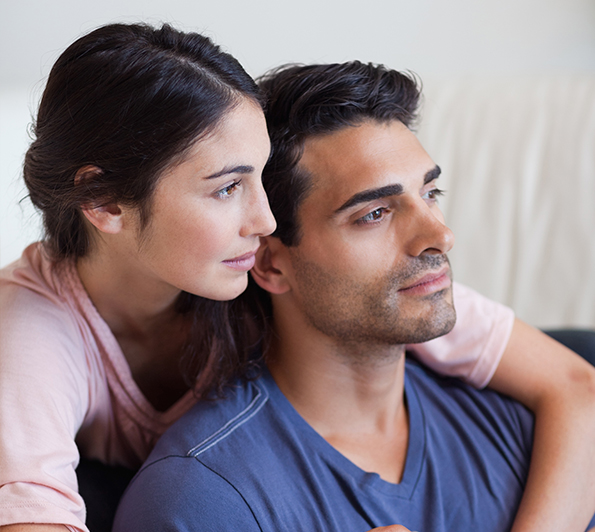 What is Premature Ejaculation?
Most men ejaculate sooner than they want during sexual intercourse which is normal and nothing to worry about. But if you orgasm too quickly every time you have sex, you could be suffering from premature ejaculation.
Symptoms of PE
Consistent and early occurrence of ejaculation, ineptitude to delay ejaculation, anxiety and stress, and avoidance of sexual intimacy i.e. fearing embarrassment of failure are some of the most common symptoms of premature ejaculation.
What Causes it?
Excessive masturbation, hurriedness of ejaculation to hide PE issues, performance anxiety and nervousness, thyroid, infection in the urethra or prostate, nerve damage, imbalanced hormones and low testosterone levels can be the causes of PE.
How Common is it?
is the average time a man takes to ejaculate
of men experience some degree of PE in their lives
of men over the age of 40 suffer from premature ejaculation
of men in India seek certified treatment for PE
Want to find out more? We worked with our doctors to create this Ultimate Guide to ED
Your personalized Treatment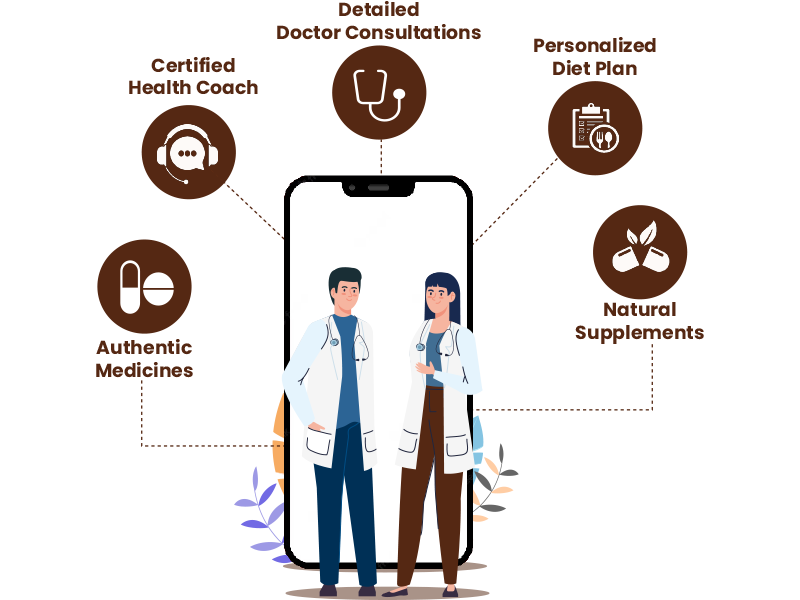 Our Medical Board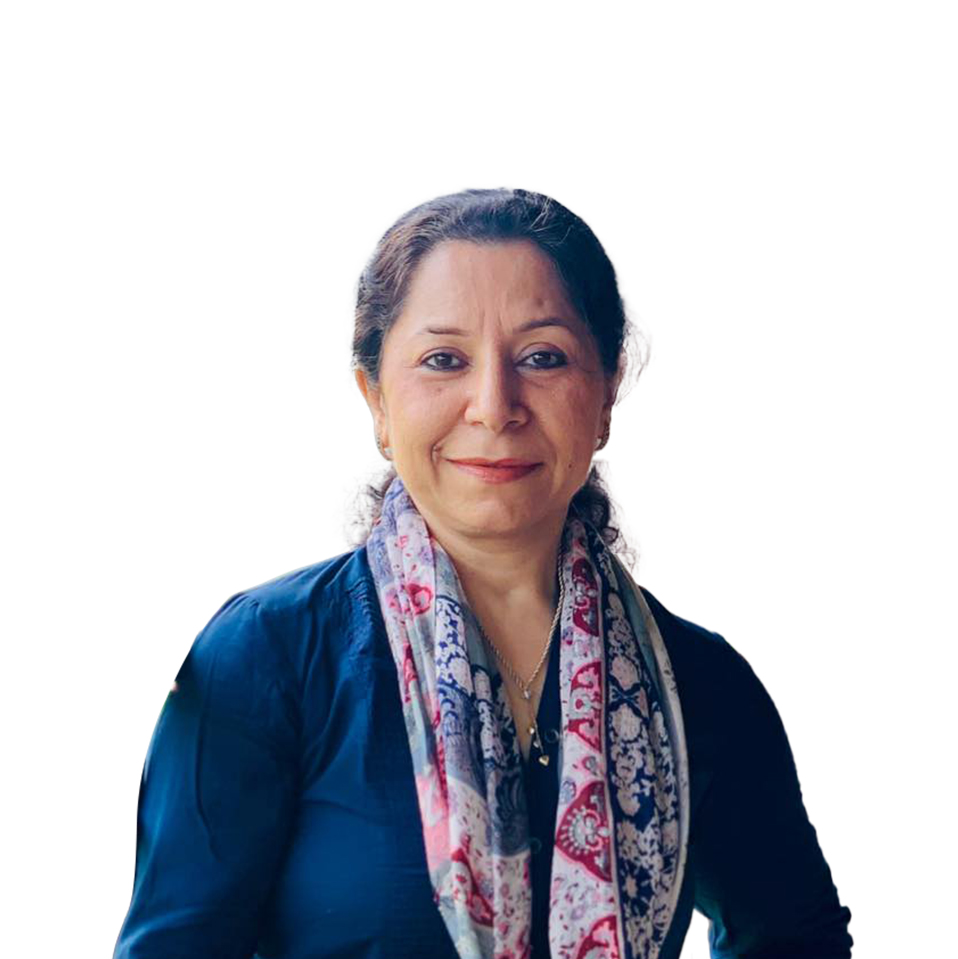 Dt. Zubeda Tumbi
Dietician and Nutritionist
(Weight Management, Diabetology, Thyroid Disorders and Nutrition - Dietician and Nutritionist)
BHSc, MHSc, NET- SET, Ph.D Grants from IDRC Canada and TATA Chemicals, 29+ Years of Experience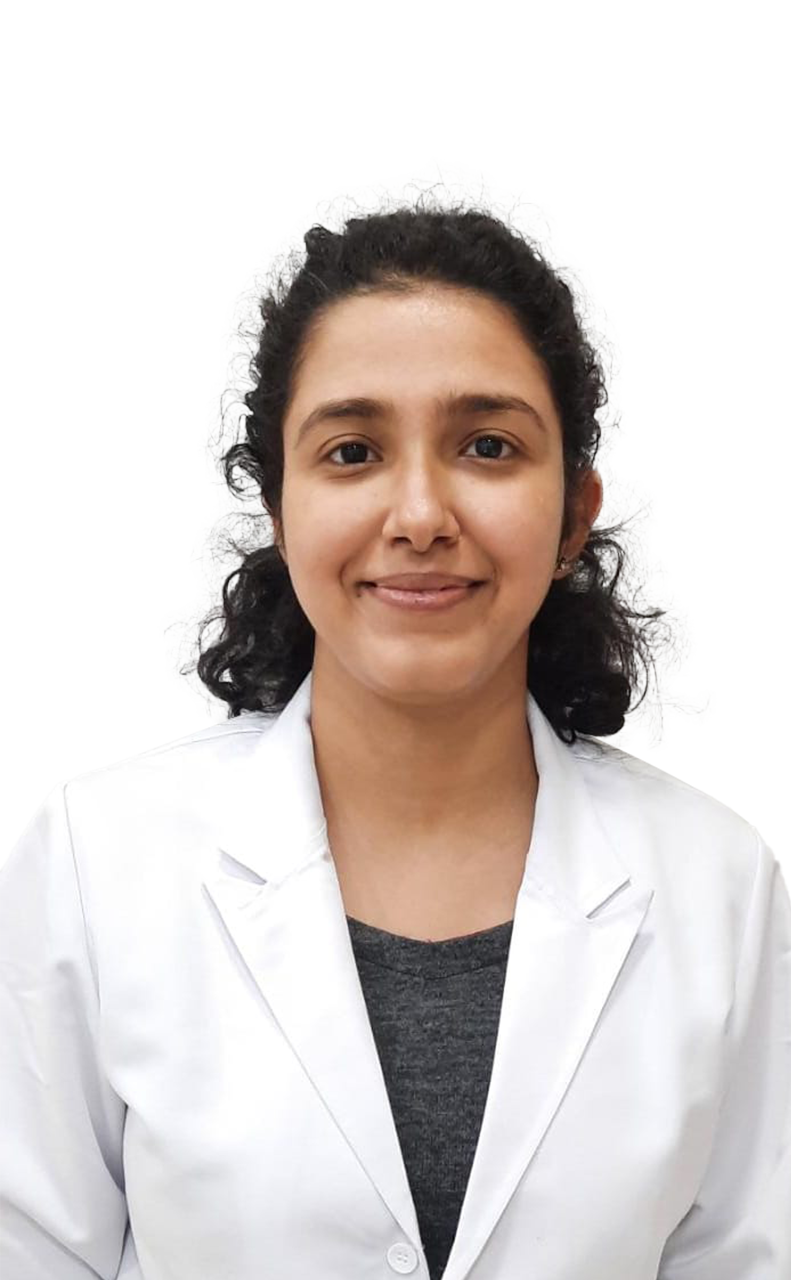 Dr. Brahmita Monga
Dermatologist
(Dermatology, Venereology and Leprosy - Dermatologist)
MBBS, MD in Dermatology, Venereology and Leprosy, 10 Years of Experience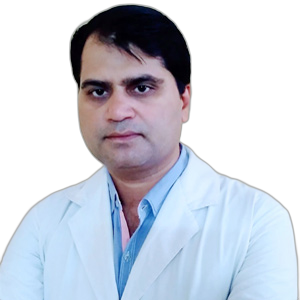 Dr. Ashitabh Tiwari
Psychiatrist
(Psychiatrist, Neuropsychiatrist and Addiction Psychiatrist - Psychiatrist)
M.B.B.S, M.D Psychiatry, 17+ Years of Experience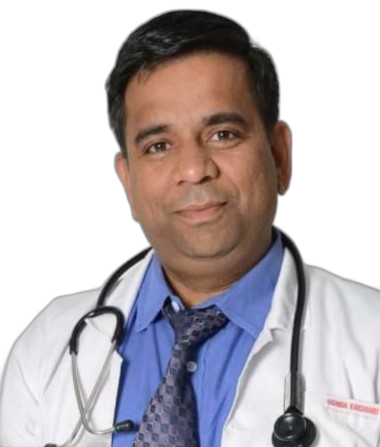 Dr. Sandeep Govil
Psychiatrist
(Psychiatry - Psychiatrist)
"Male sexual health encompasses various issues and challenges that are often accompanied by social stigmas, hindering individuals from seeking the assistance they need. I strongly encourage people to educate themselves about matters concerning intimacy and explore comprehensive treatment options that incorporate both medical and psychological approaches."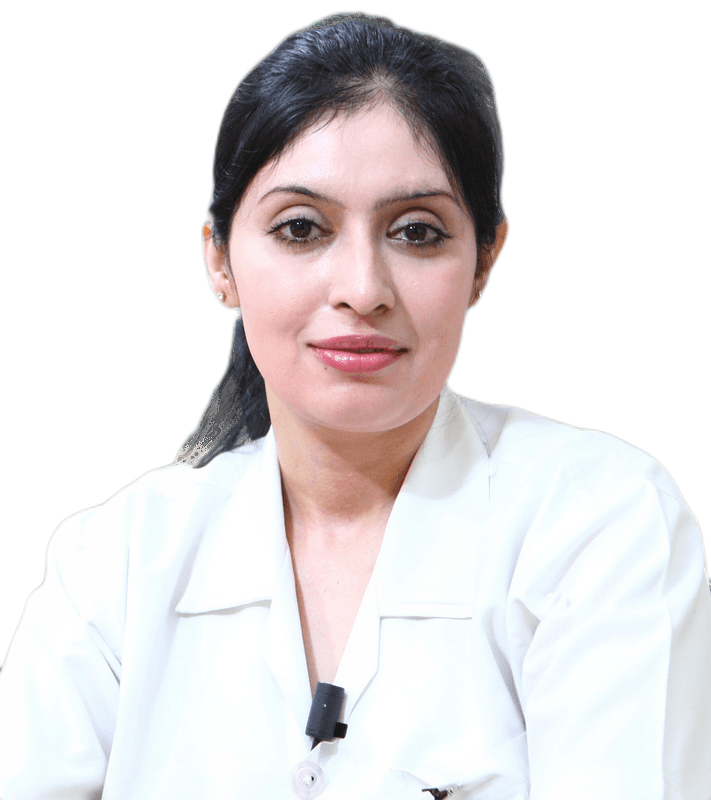 Dr. Sharmila Majumdar
Sexologist and Psychologist
(Sexology, Cognitive Behaviour Modifications, and Idiopathic Infertilty - Sexologist and Psychologist)
"Sexual health often receives insufficient attention in India, leading to the delayed seeking of medical assistance for intimacy and relationship concerns. It is crucial for individuals to proactively pursue treatment, as early intervention yields more effective and viable solutions."
FAQ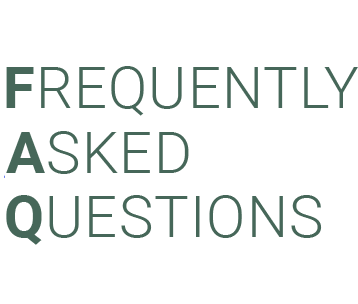 Is premature ejaculation issue 100% treatable?
Yes, premature ejaculation or PE is treatable and you can choose from a variety of treatment options available. Although, the efficacy of a treatment might vary from person to person and individual circumstances like the causes of the condition and the overall health. It is crucial to consult a certified doctor to evaluate your condition and suggest the best possible treatment according to your specific requirements.
I have premature ejaculation as well as erectile dysfunction; I am worried, what should I do?
Don't worry. Inability to maintain an erection and sooner ejaculation are the most common sexual issues which millions of men go through nowadays. It is natural to feel worried but there is a solution to these sexual issues. Firstly, you need to consult a professional and experienced doctor about ED and PE issues and discuss about treatment options including medication, techniques, and lifestyle changes.
Are there any exercises that could help me with premature ejaculation?
Yes. The most effective approach towards exercise for PE is to start with Kegel exercises which are meant to strengthen pelvic floor muscles. Apart from this, you can even try yoga aasans like Kapalbhati, Dhanurasana, Paschimottanasana, Ashwini Mudra, Matsyasana, and Mayurasana. Here, consistency is the key which will allow you to improve your problem.
Will the treatment plan be customized according to my needs or will it be standard?
Our treatment plans are completely customized according to the patient's body needs. After the purchase, your condition is evaluated by our panel of professiona doctor on the basis of your medical history, lifestyle habits and concerns. This way, they are able to personalize your treatment plan tailored according to your needs.
Is premature ejaculation related to infertility?
No. PE is not directly linked with infertility. Although, in case a man is unable to last longer in sexual activity, it might impact the ability to become a father. It happens due to the hindrance that PE might create in the process of the sperm reaching the uterus, leading to a challenging fertilization process.
Premature Ejaculation: Causes, Symptoms and Treatment
Premature Ejaculation: Causes, Symptoms and Treatment
Almost 30% of the total population of men in India experience PE commonly known as premature ejaculation at some point in their lifetime. Premature ejaculation is a complication that men face in which they ejaculate before time. Premature ejaculation is quite common nowadays since the probability of men suffering from premature ejaculation has increased in the last decade. However, it is manageable only when the patient can share it and take action as suggested by the physician. 
What is Premature Ejaculation?
Premature ejaculation (PE) occurs when a man ejaculates (expels semen) way before the desired time. One out of every three men faces this problem therefore the prevalence is very high. It is a common sexual problem but one should be able to differentiate between frequent PE and PE that occurs during rare events. The major cause of concern is premature ejaculation which occurs frequently. One can spot signs and identify if they are suffering from PE: 
Ejaculation occurs within 1 to 3 minutes. It may happen even before one starts to indulge in sexual intercourse. 

If the person has no control over ejaculation and cannot last long enough. 

The person develops inferiority and avoids sexual intercourse as much as possible. 
Premature ejaculation can be further distributed into types and the treatments associated with both of them are quite different. There are two types of premature ejaculation, such as: 
Primary Premature Ejaculation:

This type of PE is caused by physiological factors such as a history of sexual abuse, performance anxiety, or extreme relationship issues.

Secondary Premature Ejaculation:

In this type of PE, the patient suffers from health complications such as prostatitis or complications due to excess alcohol consumption. 
Premature ejaculation is not a disease and is not going to last for life. If diagnosed at the early stage and well treated, delayed ejaculation treatment is possible, for sure. Medications can help cope with the disease but above that, complete counselling with the doctor is much more important. The doctor can help find the root cause and suggest necessary treatment may or may not with medications or surgery.
Types of Premature Ejaculation
Premature ejaculation may not seem to be that much complex but it has its further types. PE is further divided into two main types namely:
Lifelong Premature Ejaculation: 
If a man experiences premature ejaculation during the first sexual encounter of his life then that can turn out to be lifelong premature ejaculation and can further persist for life if left untreated. That is why, finding the early signs of PE is extremely important to seek early and right treatment. There is some chance that lifelong PE can get better over time. 
Acquired Premature Ejaculation: 
When a man has no ejaculation issues but in the later stage, starts experiencing PE issues is called Acquired Premature Ejaculation. This type of PE can be cured if proper assistance is provided. In most cases acquired PE is linked to relationship distress, depression and other physiological problems. It is further categorised into two main types: 
Variable Premature Ejaculation: 
The ejaculation is mostly unpredictable, therefore, it sometimes happens and sometimes ejaculation is normal. There is no consistent pattern for this type of premature ejaculation and is mostly linked to performance anxiety.  
Subjective Premature Ejaculation: 
It is a type in which the male believes that he might have PE but he rather shows a normal ejaculation pattern. 
Some of the cases of subjective type PE show that males have rather an extended ejaculation, it is just their psychological belief that they are not staying longer in bed. It can be cured by attending the right counselling sessions. 
How common is Premature Ejaculation?
As much as 20 to 30 per cent of men in their sexually active years suffer from premature ejaculation. Moreover, 32% of people over the age of 40 experience early ejaculation and require assistance. 
Premature ejaculation is mostly experienced by men in the age group of 18 to 59 years, therefore it is not linked to men getting old and fairly affects men in the early sexually active phases. However, PE has been shown to decrease with age.
The cases of PE are higher than erectile dysfunction, it is just that most of the cases remain unreported as males hesitate to reach out to a doctor out of embarrassment. 
Symptoms and Causes of Premature Ejaculation
There are no specific symptoms for premature ejaculation. The inability to last long and ejaculate even before initiating sexual intercourse indicates premature ejaculation. 
The major causes of premature ejaculation include psychological, physical, emotional, and hormonal factors. 
Physical and Hormonal Complications: 
Hormones play an important role in the body and directly influence sexual activity. Other than that, other physical factors can also cause premature ejaculation. Some of the important factors to note include: 
Extensive masturbation can increase the risk of PE

A person suffering from PE might be practising hurriedness during sexual intercourse in order to hide PE which can further worsen the problem

A person may be suffering from erectile dysfunction which further causes premature ejaculation

Low testosterone can greatly contribute to PE

Infected urethra or prostate can trigger PE

Oxytocin commonly called "a love or cuddle hormone" plays a vital role in men while they connect with females for sexual intercourse. Some other hormones fluctuating during sexual activities include luteinizing hormone and thyroid stimulating hormones (TSH). The imbalance of these hormones can cause premature ejaculation. 

Sexual desire and urge to indulge in sexual activity are stimulated by dopamine and serotonin levels inside the body. An imbalance in these hormones can increase the chances of premature ejaculation. 

A super-sensitive penis can also ejaculate in no time causing PE.

A person may be suffering from nerve damage that greatly impacts longevity in bed and can also be a major cause of ED.
Emotional and Psychological Problems: 
Emotional factors greatly influence human sexual activity which can be the reason for causing PE and sometimes ED. Some of the psychological factors that influence ejaculation include: 
External pressure:

The pressure to perform well in bed can give you performance anxiety. It could be due to the consciousness and anxiety about performing well with the new partner, no confidence and excess stimulation. 

Depression, relationship problems and stress can also lead to premature ejaculation. 
Myths and Facts Related to Premature Ejaculation
Premature ejaculation can be a hoax for males, especially at their young sexually active ages. There are several beliefs that keep men away from the right diagnosis and treatment of the disease. The most common of them include: 
Myth 1: Men sexually inactive for a very long time now are more likely to experience premature ejaculation.
Fact:
The false belief that young men or males who are not sexually active for a long time are more prone to premature ejaculation can be eliminated on the basis that PE is not a one-time event. Men involved in sexual activity and experiencing premature ejaculation for almost 6 months constantly need treatment. 
If PE persists for a very long duration and impacts your relationship with your partner then it can be a matter of concern. Men regardless of their age suffer from premature ejaculation. Moreover, erectile dysfunction can also accompany PE in some patients.
Myth 2: The male's inability to control the orgasm 
Fact:
It may not be entirely false because it is quite difficult but not impossible to control orgasm. However, there are techniques one can use to avoid premature ejaculation. When contacting a certified physician, you can be suggested some exercises to help you strengthen your pelvic area and help you control ejaculation. 
Myth 3: Premature ejaculation is not linked to Erectile Dysfunction 
Fact:
Although these two conditions are different, they are greatly interrelated. Likely, a man going through PE can also have signs of ED. Although the problems are not related to age, it is found that most men suffer from PE at the age of 60 or above. 
Myth 4: There is no such problem as premature ejaculation and it is a psychological problem. 
Fact:
Although physiological problems like stress and anxiety can trigger PE, it is not necessarily the sole reason causing the problem. Moreover, a lot of men are unaware of the fact that PE is a problem and not just something that is in your head. 
Myth 5: PDE-5 inhibitors can be the sole solution to cure premature ejaculation 
Fact:
PDE-5 inhibitors are majorly used for increasing blood pressure and help in staying a little longer in bed. They can even aid in ED. 
The male genitalia is richly supplied with blood vessels, and the increasing blood pressure helps in erection. 
It may greatly work for a number of problems but it does not help with PE. Instead, a person can use other ways to stop PE:
Using special condoms.

Using superficial anaesthesia to reduce sensitivity. 

Consulting a doctor to help with physiological problems. 
Diagnosis of Premature Ejaculation
Premature ejaculation can be seriously problematic and can trigger anxiety and excessive stress. Not only it can hamper your mental health, but even affects your relationship with your partner. A urologist helps in the premature ejaculation cure therefore it is best to book an appointment and identify the problems that you are facing. 
Some of the common queries that you can discuss with your doctor can include: 
Length of the duration during which you have been facing the problem

Circumstances that are mostly triggering the problem

Frequency of premature ejaculation

Are you experiencing PE during each sexual encounter? 

Possibility of facing premature ejaculation with different partners. It could possibly indicate performance anxiety if the PE is happening only during sexual encounters with one partner.

If PE is accompanied by erectile dysfunction

Probability of premature ejaculation even while masturbating

If you are taking any additional medications including over-the-counter medicines
The doctor consultation can help you figure out the root cause and ways of premature ejaculation cure depending on your medical history and lifestyle habits. Most of the treatments can be done without the need for any medical aid or surgical procedures. 
It is vital, to be honest with your physician since they can help you get the right treatment for your concern. 
Lab testing to figure out a premature ejaculation solution is not recommended unless the problem is extremely serious and is indicative of a more serious problem.
Treatment Options for Premature Ejaculation 
Only 12.5% of men in India seek treatment for premature ejection. It is evident that PE is not something that is just in our heads, it needs medical assistance. At the same time, it is not something to make a hoax of and is easily curable.
There are a number of PE treatments available varying as per the cause. The treatment starts with meeting a counsellor for the concerned cause. The counsellor will help with behavioural treatment therapy to help with PE causes such as emotional burden and performance anxiety. It first starts with behavioural therapy:
It involves experimenting with different levels of methods to delay orgasm and teach the patient to put a hold on their emotions and body. Methods include: 
Start and Stop:

You basically take breaks by stopping and then starting over again before climaxing in this type of technique. You and your partner reach the stimulation to the peak and then you stop before the orgasm. In between you take a break of 30 seconds and then start over again. This increases your ability to stay erect for longer durations and therefore you can avoid PE using this. 

Squeeze Technique:

The squeeze technique is another way to hold onto your ejaculation. You and your partner take the simulation to the peak and then before you expel semen, you gently hold the foreskin so that you slowly lose erection. Then you take a break of 30 seconds and repeat the process till you gain control over your orgasm. 

Distracted Thoughts:

This is an effective method to delay your ejaculation. Once you start having sexual intercourse you have to keep strong control over your thoughts. You simply have to avoid having any intimate or sexual thoughts and focus on anything that does not stimulate your sexual desire. Majorly think about anything except sexual activities with your partner. This way you can effectively control your ejaculation. 
Medical assistance will majorly include counselling with a trustworthy doctor. If the prime cause of PE is one of the physiology-related problems, then the most reliable cure for it is a counsellor's assistance. A counsellor or health coach can help you understand and deal with issues like anxiety and stress due to low performance, depression, low confidence, or trouble related to relationships. 
You can ask your urologist to suggest you the right counsellor for treatment. 
Drug or chemical therapy mainly includes medications that can help you last long in bed. However, if a patient is suffering from PE due to some physiological problem such as depression then drug therapy such as anti-depressants can help cure the disease. The doctor may suggest some tri-cyclic anti-depressants to treat depression which will improve premature ejaculation. 
Additionally, one can use superficial anaesthesia on the male genitalia to reduce sensitivity. As they are sold in the form of sprays or creams, one can easily apply them to the shaft of the male genitalia. The medication is used almost 10 to 30 minutes prior to intercourse after which the drug is fully absorbed and helps to last long in bed. It is important to rinse your genitals before intercourse because the medicine will numb your partner's vagina. 
If the person is suffering from erectile dysfunction leading to PE, then it is quite important to get treatment for ED using medications prescribed by your doctor.
Prevention of Premature Ejaculation
The prevention of premature ejaculation can be done using DIY techniques. A few of them include:
It is advised to masturbate at least 1 or two hours before you prepare yourself for sexual intercourse. 

The usage of thick condoms is recommended to reduce sensitivity and elongate your stay in bed. 

Before you ejaculate, stop and take a deep breath. Start again and take a long breath before ejaculation. It will prevent you from ejaculating. 
Premature ejaculation is normal and isn't linked with ageing. It has nothing to do with how long you've been restricting yourself from sexual activities. However, very few men are open about it and therefore most of the males do not consult doctors out of fear and embarrassment. The problem can be cured if the right treatment is taken at the right time. 
Always remember, premature ejaculation can be cured and despite all the fears and embarrassment males face due to not being able to perform well in bed, it's best to consult a doctor and get appropriate assistance in order to unlock permanent solutions.
References
https://www.mayoclinic.org/diseases-conditions/premature-ejaculation/symptoms-causes/syc-20354900#:~:text=Premature%20ejaculation%20occurs%20in%20men,it%20doesn't%20happen%20often. 
https://www.ncbi.nlm.nih.gov/pmc/articles/PMC7851481/
https://www.healthline.com/health/mens-health/premature-ejaculation#symptoms 
https://my.clevelandclinic.org/health/diseases/15627-premature-ejaculation#symptoms-and-causes 
https://prioritymensmedical.com/blog/believable-myths-about-premature-ejaculation-debunked/ 
https://www.ncbi.nlm.nih.gov/pmc/articles/PMC7851481/ 
https://www.getmosh.com.au/premature-ejaculation 
https://www.nhs.uk/common-health-questions/sexual-health/can-premature-ejaculation-be-controlled/#:~:text=masturbating%201%20to%202%20hours,you're%20close%20to%20ejaculating)